As much as I hate to admit it, summer is over. It gets dark way too early for my liking and the sunny, warm days are a distant memory. Just because summer is gone doesn't mean it's time to slow down, so let's look at some of the best ways to stay active during the fall.
Raking Leaves
One of your most procrastinated or dreaded fall chores can be one of the most beneficial ones. Getting outside to rake up all those fallen leaves can burn around 350-450 calories per hour- depending on how big your yard is and how many trees, this can take a few hours. Rake them onto a tarp, bag them up, or let your inner kid out by running around in them.
Pumpkin Picking
Find a local farm or orchard that offers pumpkin picking and make a day out of it. This can be a fun family outing or a great date idea! You'll have way more of a selection than the bin at your grocery store and you can burn around 270 calories per hour in the process. Make it even more fun by seeing who can find the ugliest pumpkin. Once you're home, get creative and carve up your pumpkin. Don't forget to put those seeds to good use!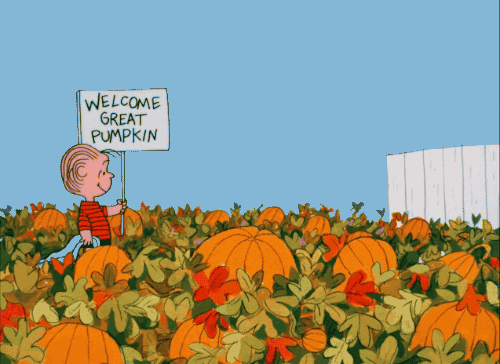 Walk or Run a 5k
Thanksgiving is known as a day to stuff our faces and fall asleep watching football- at least in my house it is. Start the day off on the right foot by getting active before downing what probably would have fed 10 pilgrims. Find a local Turkey Trot and get a few friends or family members to join you. Double down on the awesome by making t-shirts like the high-end "hand turkeys" my sister and I made a few years back.
There are also some fun Halloween runs if running in costume is a passion of yours. A quick Google search should let you know what is going on in your area. Walking at a 15-minute mile pace burns 230 calories during a 5k and running at 6 miles per hour burns 340 calories.

Hiking
Hiking is a great all-season activity, but it's even better during the fall. The weather is mild and the leaves are changing color which makes for a great view. Even better, you can burn at least 400 calories per hour hiking. Hit your favorite trail or you can look up state parks in your area to find new hikes or walking paths. The picture below is from Soldier's Delight (Owings Mills, MD) which is one of my favorite hikes. I'd strongly recommend it to any readers in the Maryland Area!
Haunted House
I can never let fall pass without going to a haunted house- its just one of those traditions I can't give up. Not only are they one of the reasons why Halloween is so great, but getting chased around by that masked-freak with a chainsaw turns out to be quite the workout. You can burn at least 200 calories an hour going through a haunted house.
You might have to travel a bit to get to a scream-worthy haunted house, but it is so worth it! The best one I've ever been to is "Terror Behind the Walls" which is inside Eastern State Penitentiary, one of the most notorious prisons in the World, right inside Philadelphia, PA.
Let me know what your favorite fall activity is in the comment section below!